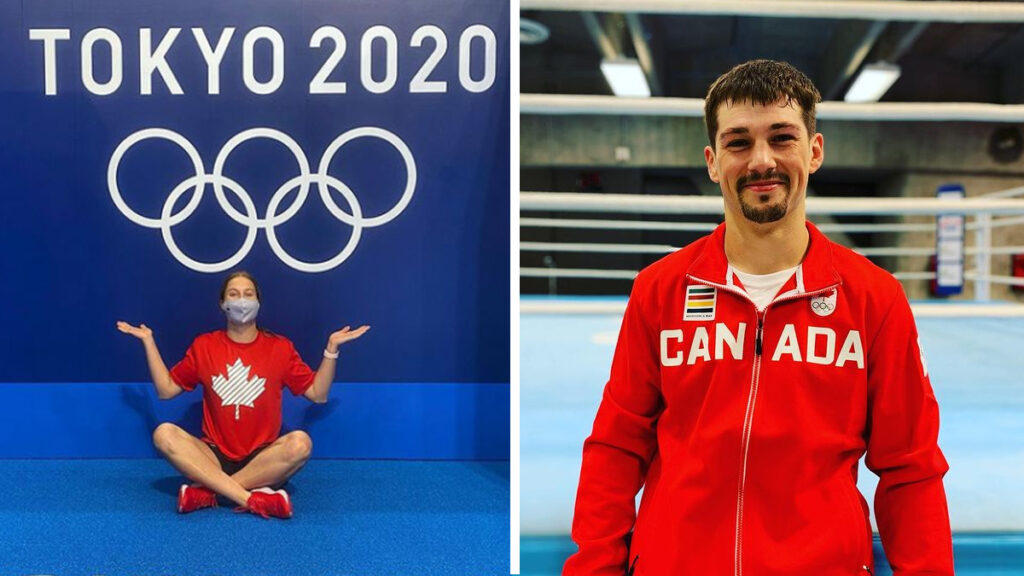 Nova Scotia athletes have arrived or will be arriving in Japan very soon to take part in the 2020 Tokyo Olympics, which were postponed due to the COVID-19 pandemic. Nine Nova Scotians are representing Canada at the Olympics.
Nova Scotia Buzz will be following their journey and bringing you their schedules and results as they become available.
Halifax's Ellie Black, posted to Instagram that she arrived in Japan and took part in Team Canada's gymnastics camp in the city of Yokkaichi. Black will be representing our country and going for gold in Artistic Gymnastics.
<
New Glasgow's Brittany Fraser-Beaulieu has arrived in Japan along with her riding partner All In. Fraser-Beaulieu has been an avid rider since age 5 and will make her appearance in Equestrian at the Tokyo Olympics. Not only will she have all of Pictou County cheering her on, but the entire province and entire country.
Brooklyn, NS is home to Sarah Mitton who will be taking part in Shot Put at the Tokyo Olympics. She started throwing in junior high. Nova Scotia's Queens County, the province and country will be cheering her on as she throws with all her heart in the Olympics. She posted to Instagram she has made it to her team's training camp in Gifu, Japan.
Sydney Pickrem of Halifax, NS has arrived in Japan after the long flight from Canada. Sydney started swimming at age 6 and usually eats streak and pasta before competing according to her bio. She posted to Instagram that she has arrived in Japan and is excited for racing to start!
<
Wyatt Sanford of Kennetcook, NS will be participating in boxing at the Tokyo Olympics. He started in the sport at age 11. He attends Saint Mary's University in Halifax taking a double major in Criminology and Psychology. He posted to Instagram that he was taking off for Japan.
Jacob Saunders of Chester, NS says he has had a couple of busy days on the water in Japan doing practice races, turning his boat and getting familiar with the conditions. He is one week out from the start of his competition and is asking you to tune in and watch him at the Olympics.
Other Nova Scotian athletes taking part in the Tokyo Olympics are paddlers Mark de Jonge and his paddling teammates, Connor Fitzpatrick of Dartmouth and Michelle Russell of Fall River. They have been quiet on social media as of late, but be assured, they will be representing Canada in Tokyo!