Diabetes Canada has stopped collecting all donations from homes and bins across Canada due to COVID-19. They are asking Canadians to not dump their donations at their bins for the time being.
They released a statement that reads, "As part of Diabetes Canada's ongoing efforts to protect the health and safety of our valued donors, staff, partners and communities, we have made the difficult but necessary decision to temporarily suspend all collection activities of National Diabetes Trust. This means that the collection of ALL textile donations from homes and bins across Canada has stopped, effective immediately."
"Please do NOT to drop off items at our donation bins as we are unable to collect them at this time. As life gets back to normal and we resume service, please keep us in mind and contact us at declutter.diabetes.ca for a home pick-up or to locate a drop-off donation bin near you."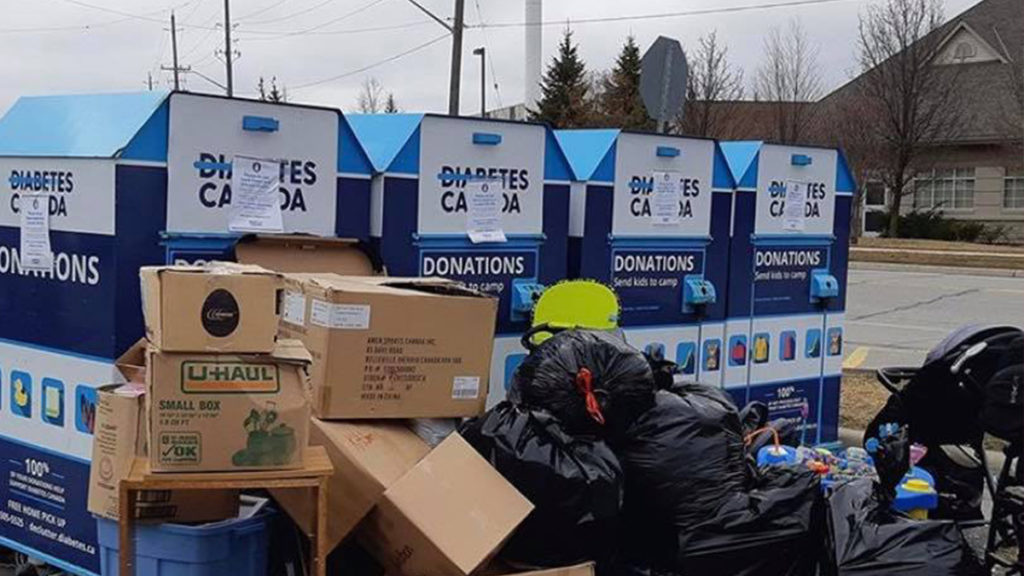 Donations to Diabetes Canada supports diabetes research and sends kids with Type 1 to diabetes camp and sustains efforts to end the fight against diabetes. It also diverts more than 100 million pounds of textiles from landfills annually.