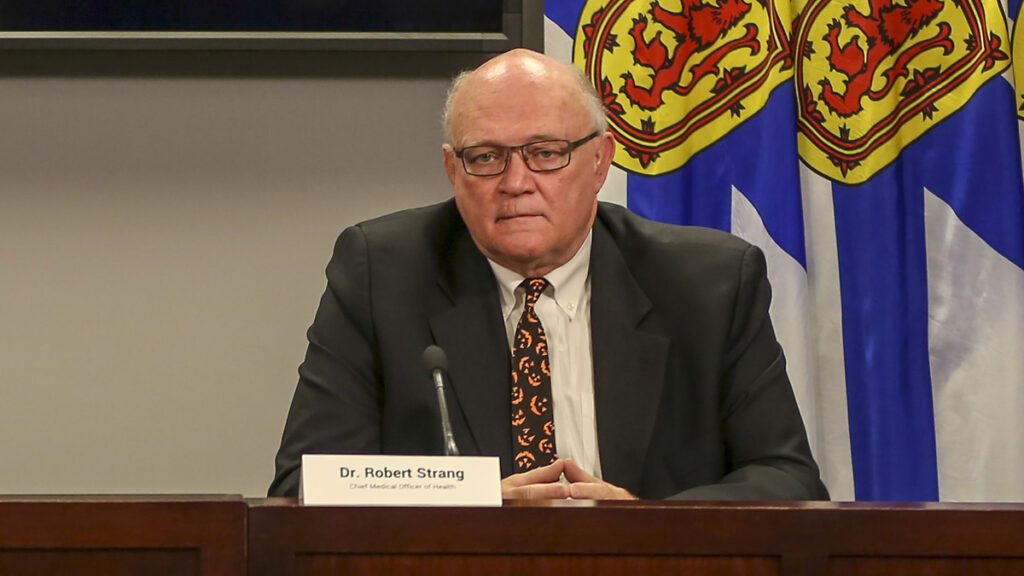 UPDATE: TODAY'S BRIEFING WILL BE HELD AT 1:30PM
Nova Scotia's Chief Medical Officer of Health, Dr. Robert Strang, dropped some big hints in an interview with CBC News Network last night as to what we might see in today's COVID-19 update.
Yesterday, November 19, Public Health released a list of nine locations in the Halifax area that had potential COVID-19 exposures and there have been many others in previous days.
Dr. Strang said in his CBC News Network interview that you'll see officials starting to focus their activity on the Halifax area. He also mentioned that we need focus on the number of contacts we have in our days.
He hinted that we may see the limiting of social activities and the contact we have with one another in the Halifax area.
What this means for people in the Central Zone will become known during today's COVID-19 update scheduled for 1:30 PM with Premier Stephen McNeil and Dr. Strang.
Nova Scotians have been told not to be complacent and to take COVID-19's second wave seriously. Be sure to tune in at 1:30 PM and learn of any new measures that may be announced.