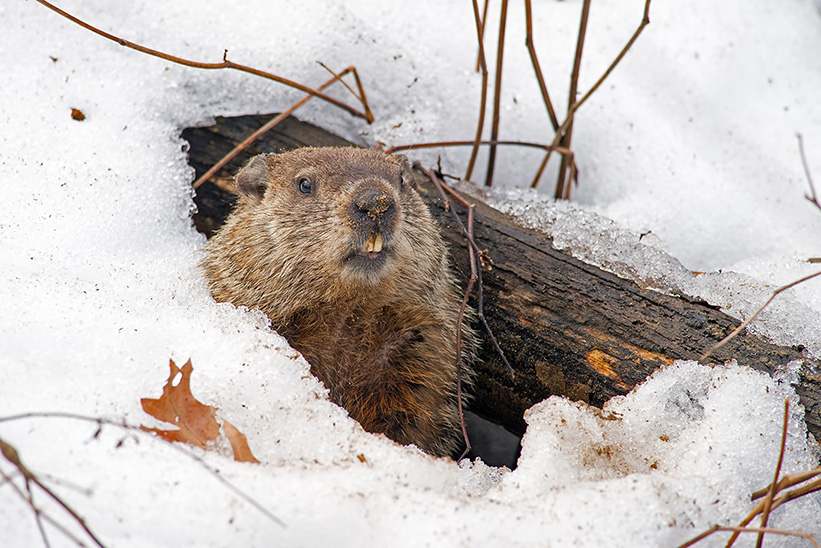 Groundhog Day celebrations for Shubenacadie Sam are being cancelled because of winter storm conditions forecast for this weekend. Nova Scotia's Groundhog Shubenacadie Sam will instead announce his prediction on social media.
"Groundhog Day is always an exciting day for families to visit the park but we expect poor travel conditions in the morning. We must put the safety of visitors and wildlife park staff first," said Lands and Forestry Minister Iain Rankin.
Shubenacadie Wildlife Park will also be closed Sunday, February 2nd.
Sam will be the first groundhog in North America to make a prediction, about an hour before his fellow groundhogs in Ontario and the eastern United States.
Get you a Groundhog who can do it all! Couldn't miss out on this one #dollypartonchallenge pic.twitter.com/GPrNH8HnqF

— Shubenacadie Sam (@ShubenacadieSam) January 24, 2020
Tradition says that if the groundhog sees their shadow after coming out of their hole on Groundhog Day there will six more weeks of winter. Due to the pending storm it's unlikely the Shubenacadie Sam will see his shadow, which means we will be in for an early spring. We can all agree, it can't come soon enough!
.